MIDTOWN EAST
Visit us at our first Clean Market location in the heart of Midtown East at 54th St & 2nd Ave. Located around the corner from Equinox, Clean Market is part of 54th Street's wellness hub. This location includes a wellness shop, cafe in partnership with Matchaful, along with services including IV nutrient therapy, lymphatic drainage massage, full-spectrum infrared saunas, and whole body cryotherapy, all under one roof.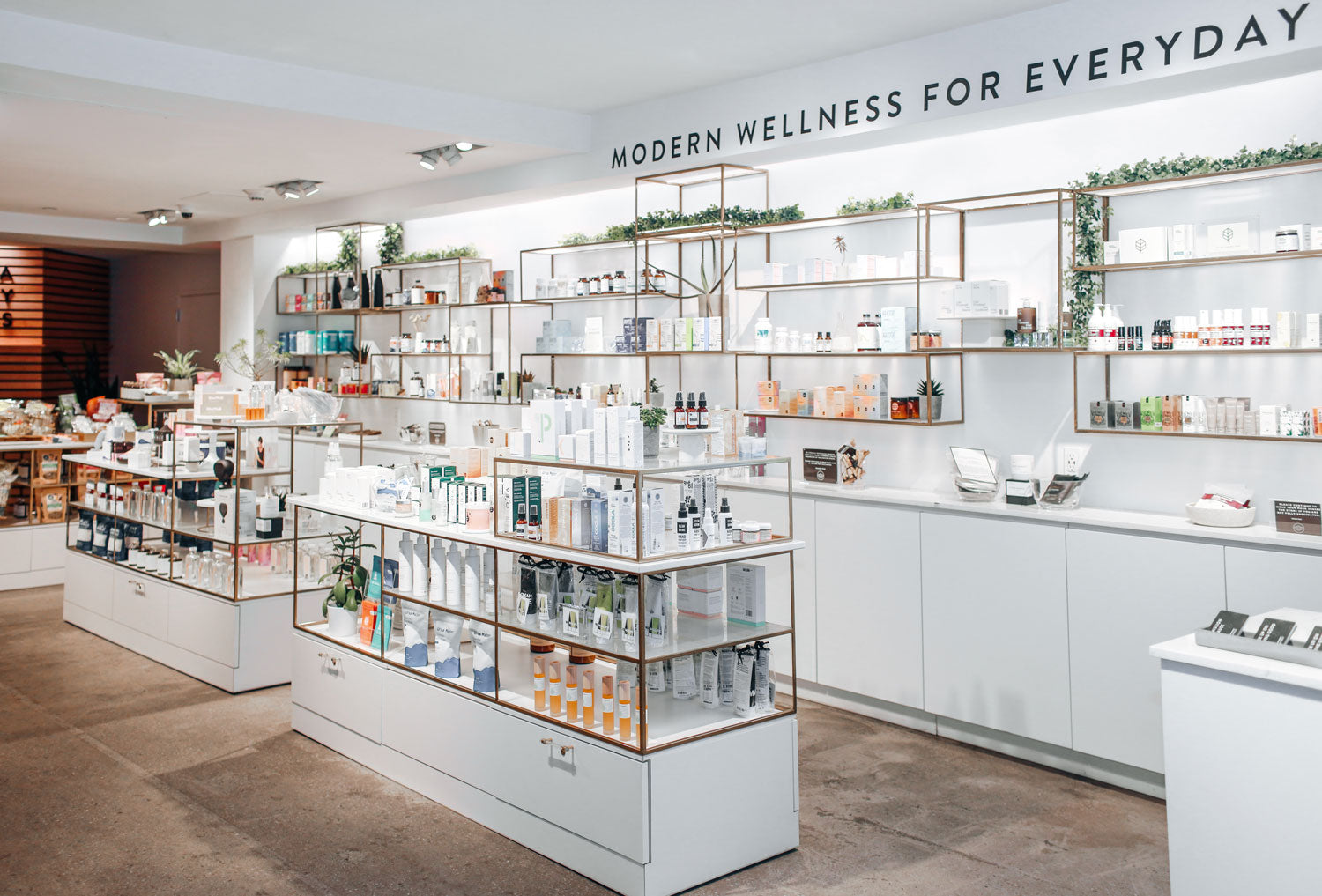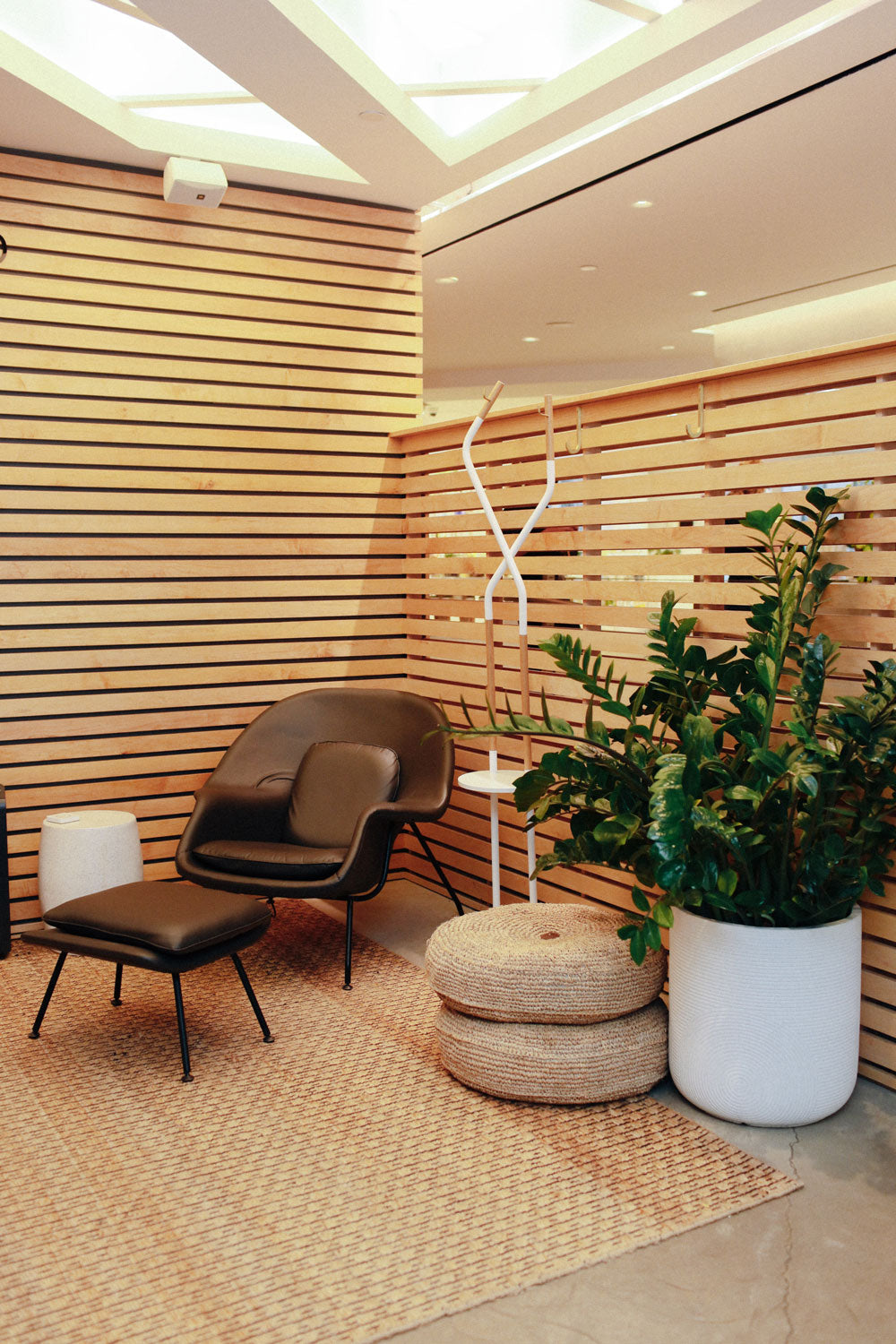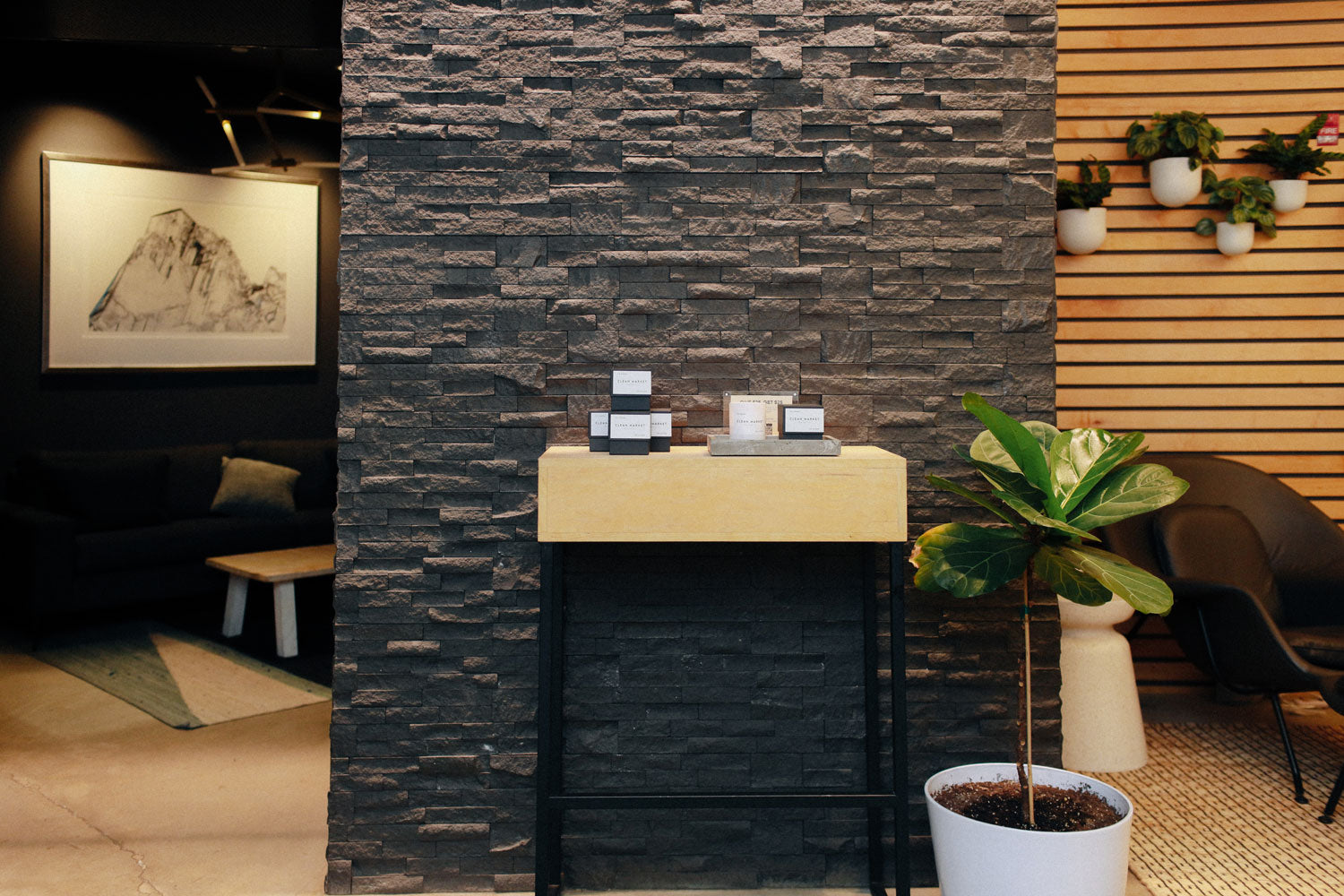 240 E 54th St
New York, NY 10022
888-320-1699

Hours:
Monday - Friday
Matchaful: 8am - 5pm
Wellness Shop: 8am - 8pm
Wellness Services: 10am - 8pm

Saturday - Sunday
Matchaful: 9am - 5pm
Wellness Shop: 8am - 8pm
Wellness Services: 10am - 8pm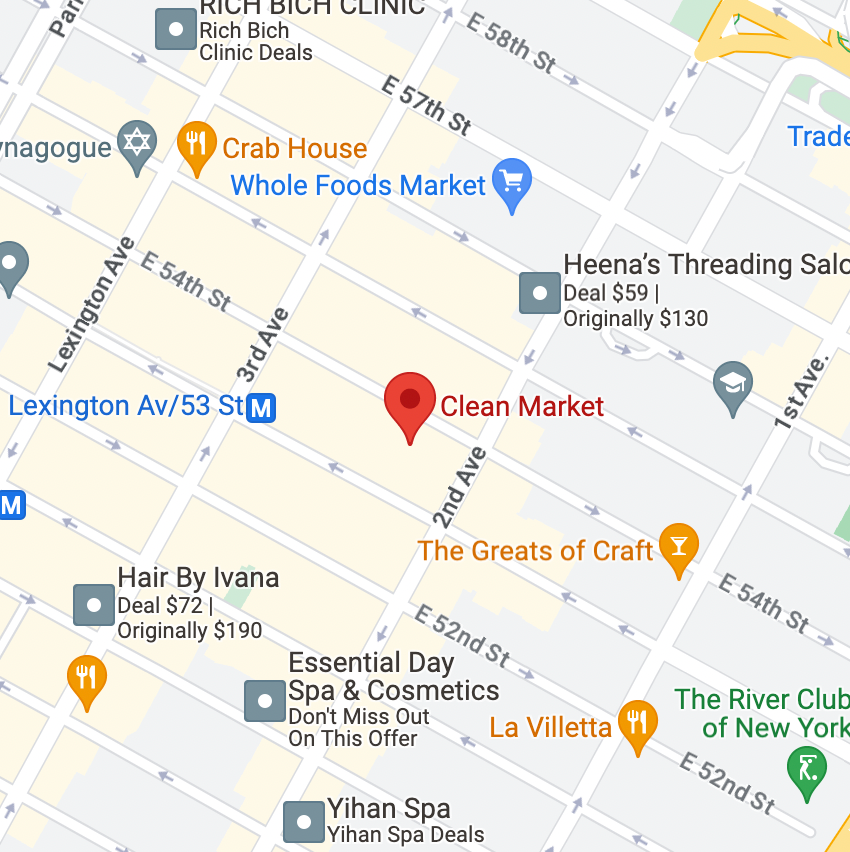 WELLNESS SHOP
Browse  our carefully curated and largest Clean Market wellness shop in Midtown East.  Shop from medical grade supplements, the best in CBD, non-toxic skin care, self-care, and more.
MATCHAFUL AT CLEAN MARKET
Matchaful is a female-founded purveyor of premium Japanese matcha and active botanical nutrition. With a focus on quality, Matchaful hand-selects the finest Japanese matcha teas, sourced from sustainable farms. In addition to their signature menu, Matchaful's Midtown East location features their vegan and refined sugar free soft serve, along with a selection of nutritious grab and go options. Grab a matcha and spend some time savoring it at our indoor or outdoor seating (seasonal).
NUTRIDRIP MOBILE IV DRIP SERVICES
We'll come to you! Experience NutriDrip Wellness & Recovery IV Drips so you can feel better faster from the comfort of your own home, hotel room, or office. Expect a NutriDrip nurse with your personalized IV Drip to your door in under an hour.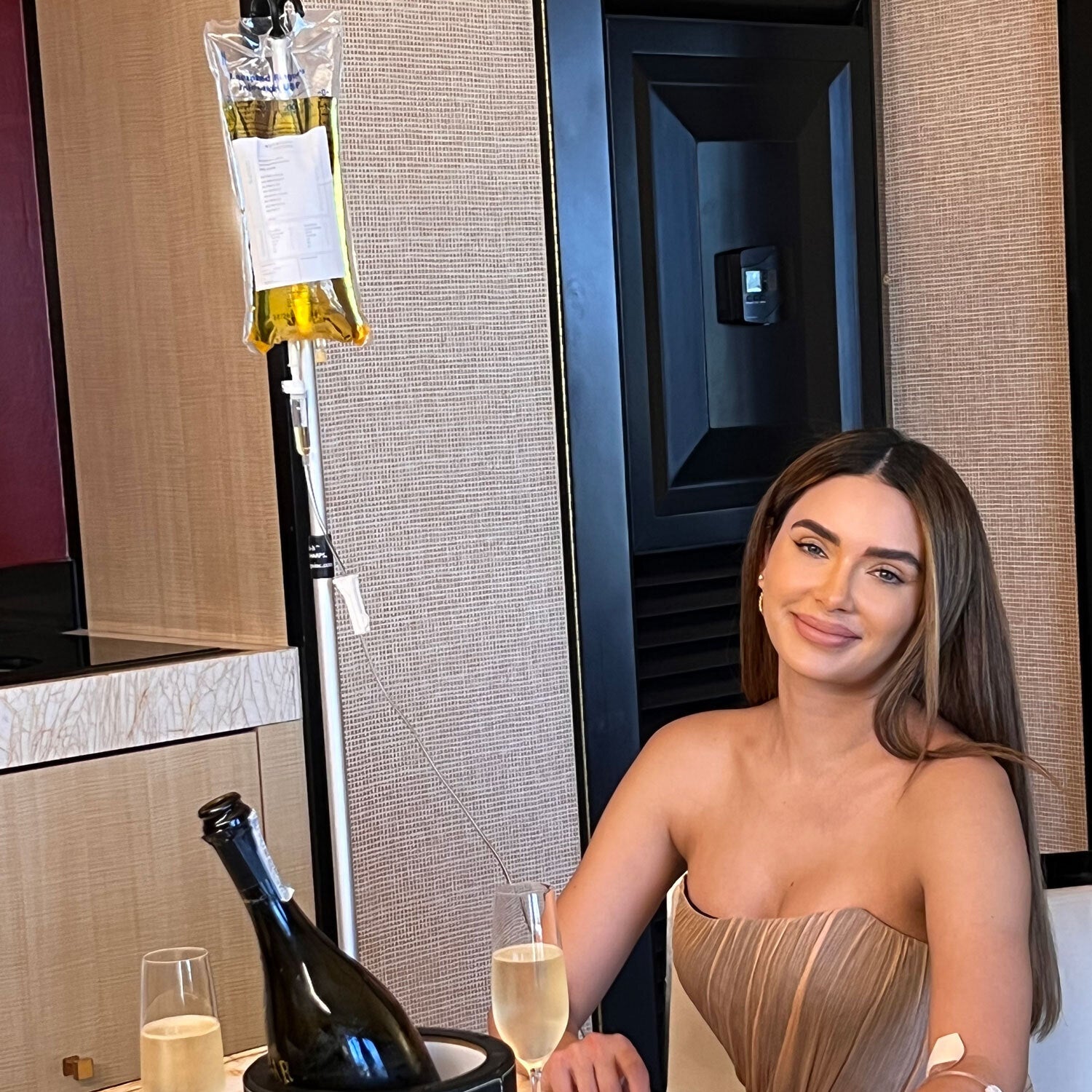 Become a Member
THE CLEAN MARKET MEMBERSHIP
As a Clean Market Member, you unlock exclusive pricing and perks. Whether you're just getting started or well-versed in wellness, you can choose the path that best fits your lifestyle.
Monthly

$95/MO

Your solid foundation for living clean and feeling well. Maintain your routine with two IM booster shots included in your membership each month.

SAVE $145

Annual

$995/YR

Unlock exclusive membership rates for the entire year with two IM booster shots monthly plus one $300 service credit.